Here's Every Reason Why You Should (or Shouldn't) Hire Us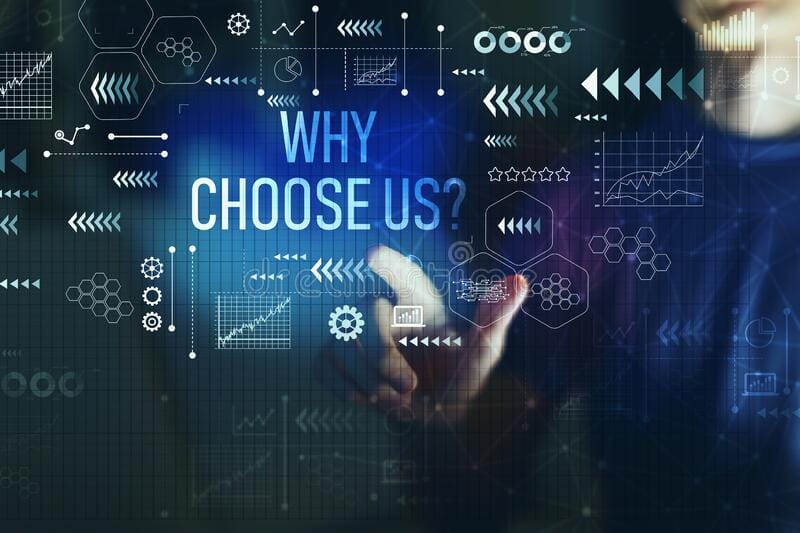 Most marketing agencies boast their work with Fortune 500 companies worth billions of dollars.

If you're looking for that agency, that isn't us.

When we founded LYFE Marketing in 2011, we saw how largely underserved small businesses were in the marketplace. Which, we define as any business with less than $10M/year in revenue.

We saw the ridiculous retainers that agencies charge their clients. While their agency structures and pricing models worked well for large corporations, it did not adequately serve small to medium sized businesses.

We started this agency with one goal in mind – to help small businesses grow.

And since then, we've continued to produce results like the following for our clients.

We've turned $7,000 social media investments into $75,000.00 in return (10.54 ROAS).
We've turned companies that you couldn't find on Google, to companies that started racking in over $100,000 in new sales from organic SEO.
Creating results like the ones above is what energizes our company.
It takes true grit, passion, and persistence to turn "nothing into something". You did it with your business idea. And we do it through our digital marketing services every day for our clients.

People always ask, "who are your biggest clients?". It's always difficult to answer because client size of an agency does not equate to the skill of an agency. In fact, we'd argue that it's far more difficult to produce marketing success for smaller brands than larger companies.

Small businesses are the backbone of the global economy. You create over half of the jobs that exist. You lead innovation. It is your work and ideas that create a better future.

Yet, many agencies don't deeply desire to serve you. They will accept your business, but it will not excite them.

Instead of fitting your business, they want you to fit their business model. When, in all reality, their business model was set-up to attract and serve larger clients then you.

This generally leads to misalignment and poor results in the long-term.
We created LYFE Marketing with you in mind.
We know that you do not have a full marketing department.

You're probably running all of the marketing yourself, or you have one or two marketing support staff members working day and night to accomplish your ambitious goals.

In either scenario, there's likely not enough time in the day to accomplish them. Or, maybe you have no clue what you're doing and just need some help.

Help that doesn't cost you an arm and a leg. Help that is diverse, skilled, and cheaper than bringing on another staff member.

If you can relate to any of this, then LYFE Marketing was created to serve you.

Here's how.
1. We produce real results
If you hire us, you can trust that we know what results you care about most – leads and sales.

We've worked with thousands of companies and have spent millions of dollars on digital marketing to produce results for them.

Why should you care?

Because we've worked with thousands of small businesses in every industry imaginable, our agency has leveraged the data from our winning campaigns to create a framework for success. This will prevent you from making the same mistakes we've already learned from.

By hiring us, you're not only saving time and money. You're starting smarter. Our wisdom will likely help you generate results faster than you would if you went at this alone.

No, these results do not happen overnight. And frankly, it does not work for every single business we work with.

It takes a great product to be truly successful. And when you match that with an agency that has a proven framework to generate results, you're more likely to win.


We did not just start our company yesterday. We did not just jump on the "digital marketing" bandwagon.

Our agency has been around for nearly a decade. Since the beginning, we've received numerous awards for our work.

We have been awarded as the "Top Social Media Agency" by Clutch, UpCity, and more.

We are on the Inc. 5000 list for "Most Successful Private Companies" in the United States.

And we have been a certified Facebook Marketing Partner and Google Partner for many years. Facebook compared our agency performance in their ad platforms to those of other agencies, and we have outperformed 80% of advertisers on Facebook.

Our clients trust us to manage over $50M/year in annual ad spend on their behalf. Google compared our managed ad spend to other agencies and we on average manage 180% more ad spend for our clients than our peers. The level of trust and experience our agency carries is unmatched to any freelancer, intern, employee, new agency, or other alternatives you may be considering.
3. We have real talent inside our agency; We do not outsource to other firms
Many agencies that offer the magnitude of services we offer rely on outsourcing to fulfill their work.

We do not. We have real talent that works inside of our agency. We employ and retain the best digital marketers, website designers, SEO specialists, videographers, and much more.

We have complete control over the work we produce for our clients. We manage 100% of the work that is being done on your account.

If you run into an issue on your account, you can come directly to us. There is not another company that we're shipping your work off to.

You can ask your dedicated Account Manager any questions related to your account. They'll be able to tell you what is going on, why we made the decisions we made, and what our next step will be.
4. We're our biggest case study
We've grown our agency from $0 to 7-figures through the exact services we provide to our clients.

All of our traffic, including you, likely learned about our agency online.

Whether it was social media, search engines, emails, or our blog, you found out about us through digital marketing.

Compare our social media pages, for example, to another agency. Is there even a comparison?

Over 100,000 people visit our digital marketing blog every month. Many agencies do not even have an updated blog.

We're dominating search engines, email marketing, video, and so much more in our field.

We don't say this boast. We say this to point out that you should trust an agency that practices what they preach.

The very fact that you're still reading this page is the very reason why you should trust the talent at our company to lead your campaign.


5. We're a low-risk agency option
We understand that you do not want to be tied down to a 12-month or 24-month contract. For small businesses, a lot can happen in that timeframe.

And, a lot can go wrong if you chose the wrong partner.

So instead, we only have a 3-month contract. After that, you can cancel your contract at any time with a 30-day notice.

3-months gives us enough time to earn your trust and show indications of upward success without enormous risk.

Any less, you likely will not have enough time to see results. Any more, and you may have buyer's remorse if things go south.

So if you're interested in giving us a shot, you have very little to lose and a growing business to gain.
6. We're the most cost-effective option
To this date, we have not found an all-inclusive agency with a track-record similar to ours that compete with us on price.

We've streamlined our services to provide high-quality services while cutting the fat that other agencies include in their offerings.

Meanwhile, the closest comparisons we've found in our price-range are often missing critical pieces that are necessary for success.



So… Should you Hire LYFE Marketing?
To this date, we have not found an all-inclusive agency with a track-record similar to ours that compete with us on price.

We've streamlined our services to provide high-quality services while cutting the fat that other agencies include in their offerings.

Meanwhile, the closest comparisons we've found in our price-range are often missing critical pieces that are necessary for success.
We've driven over 6,437,349 leads for
clients through digital marketing.

Or talk to an expert right now!
404-596-7925